Part 3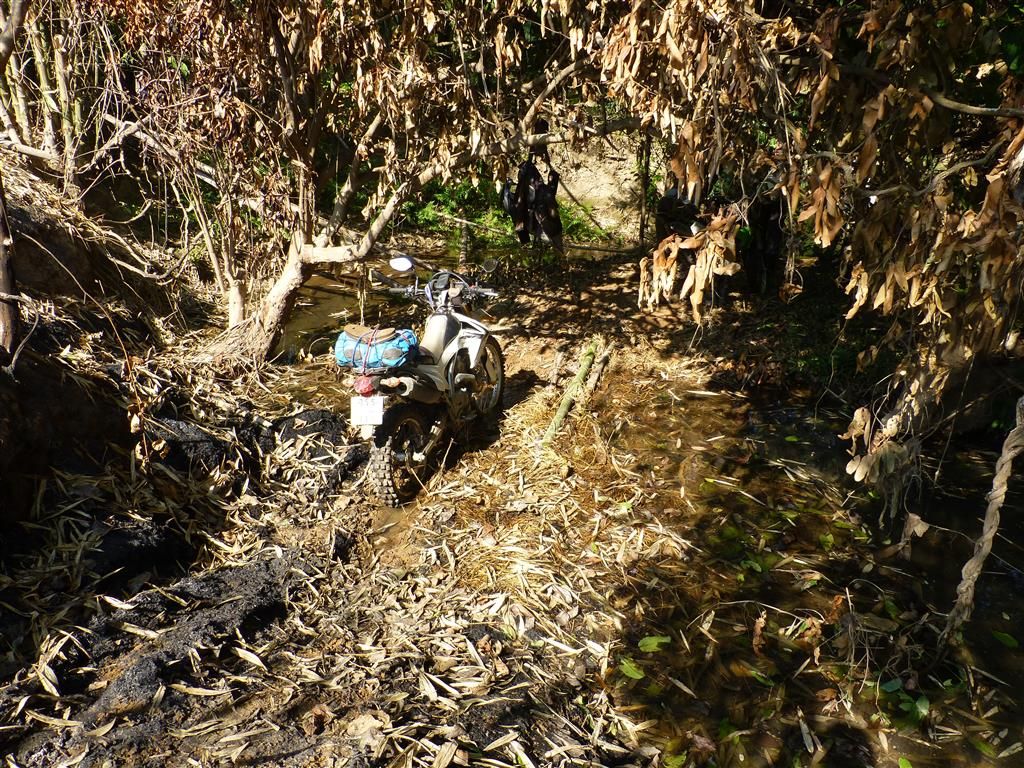 Now to get back into Thailand... The Raft
Jack built this one himself just to bring bikes to & fro, but the locals all use them.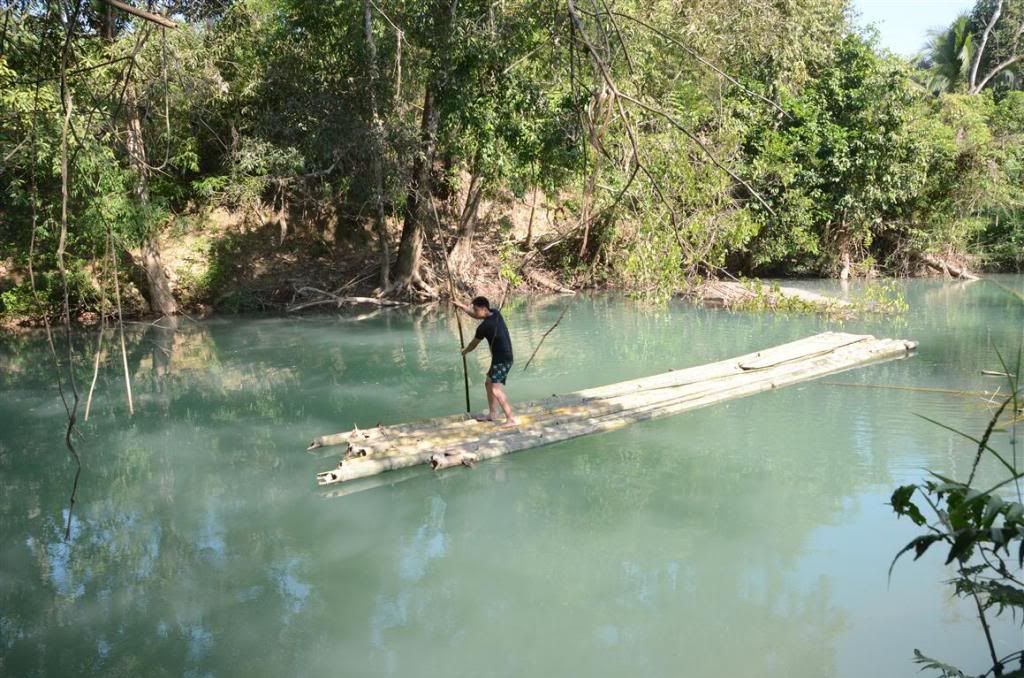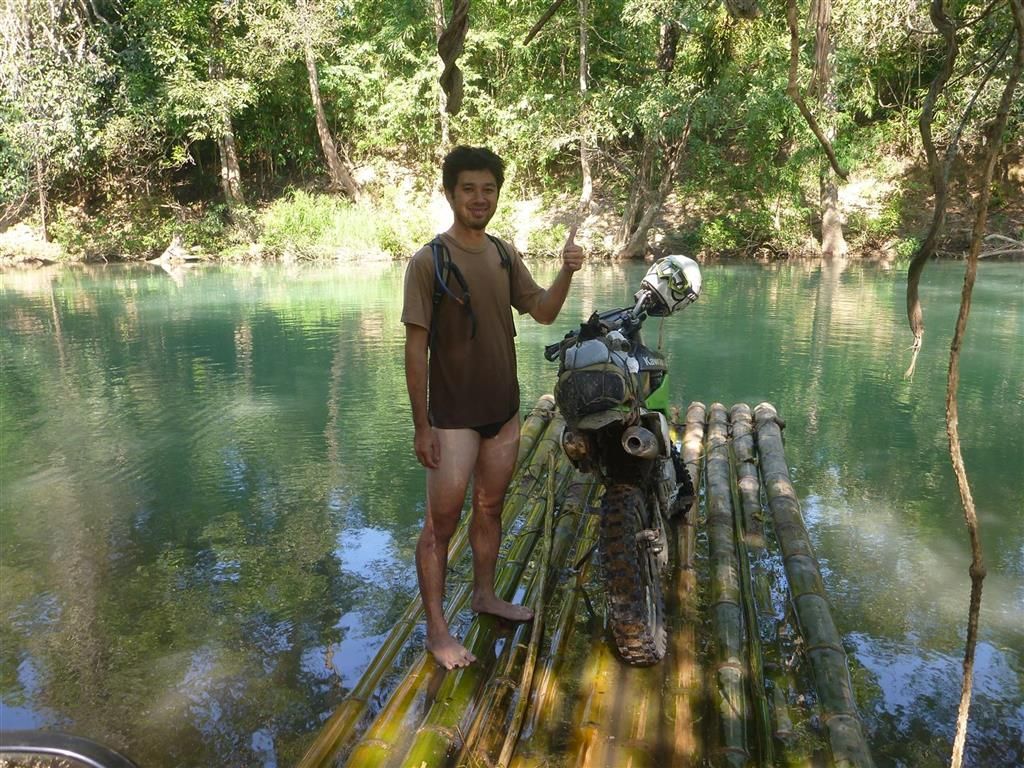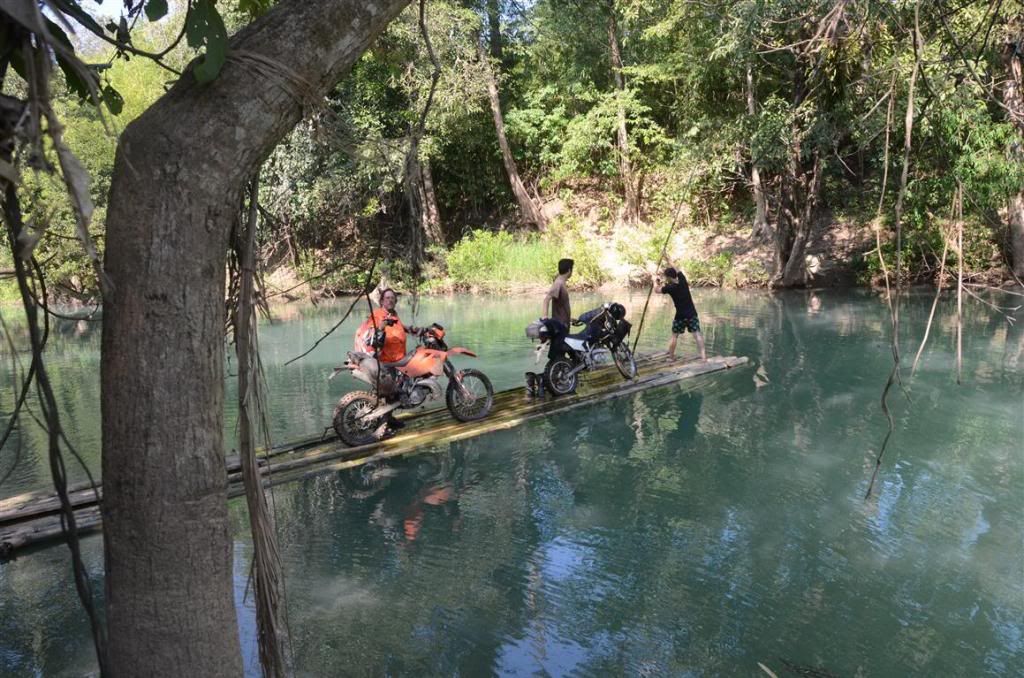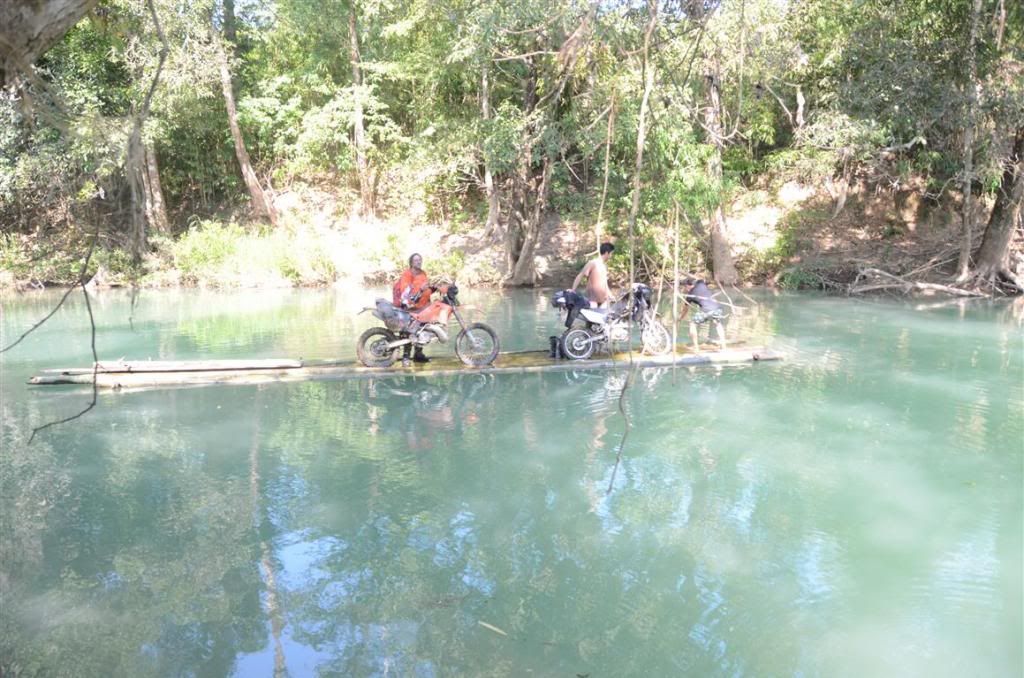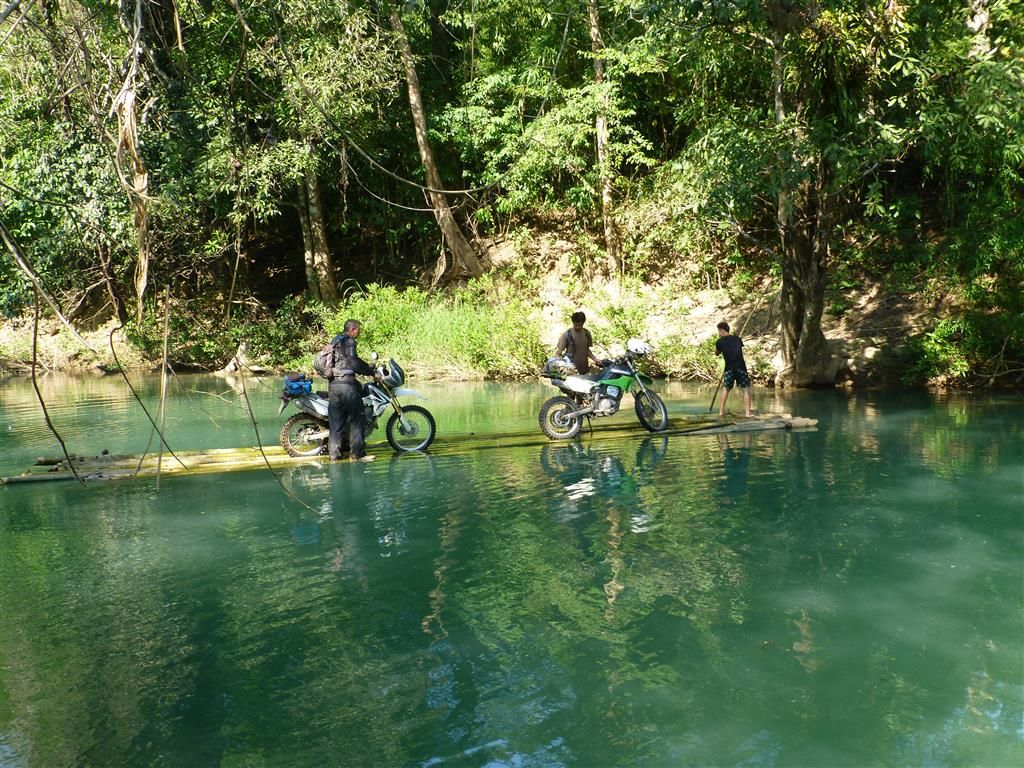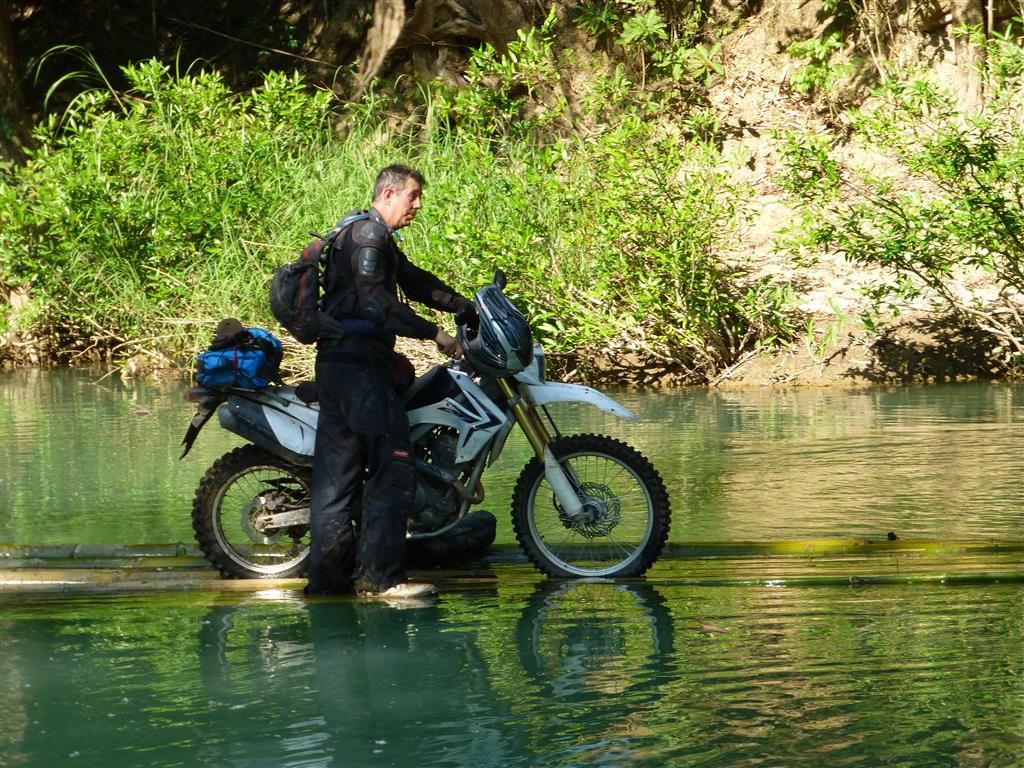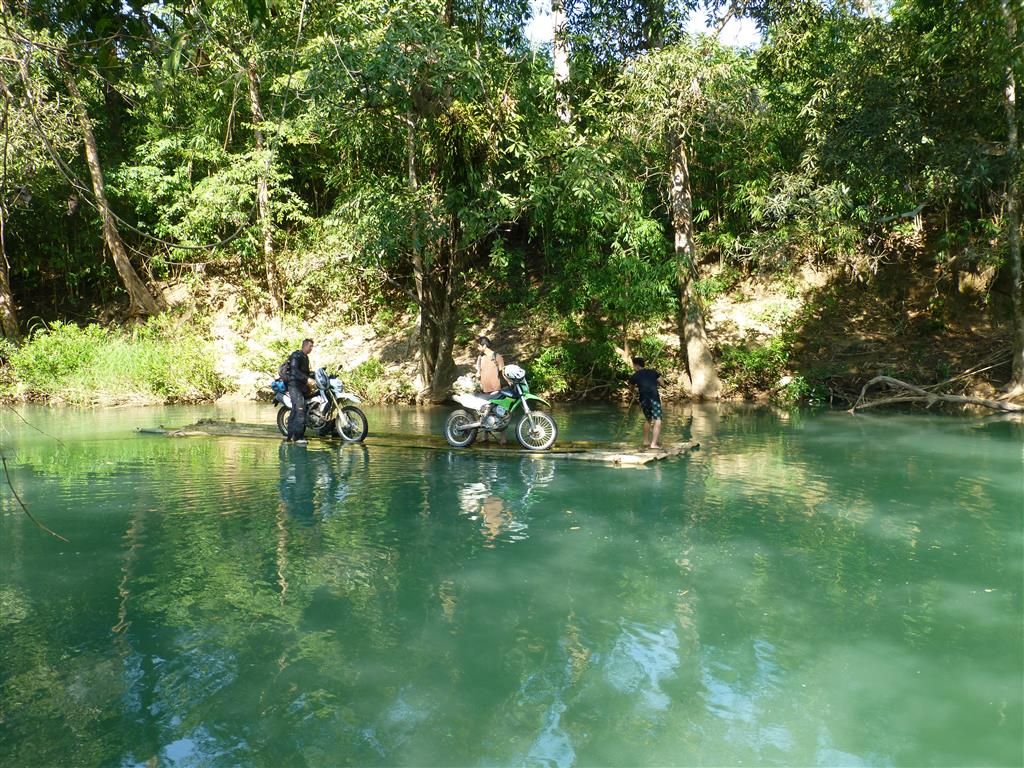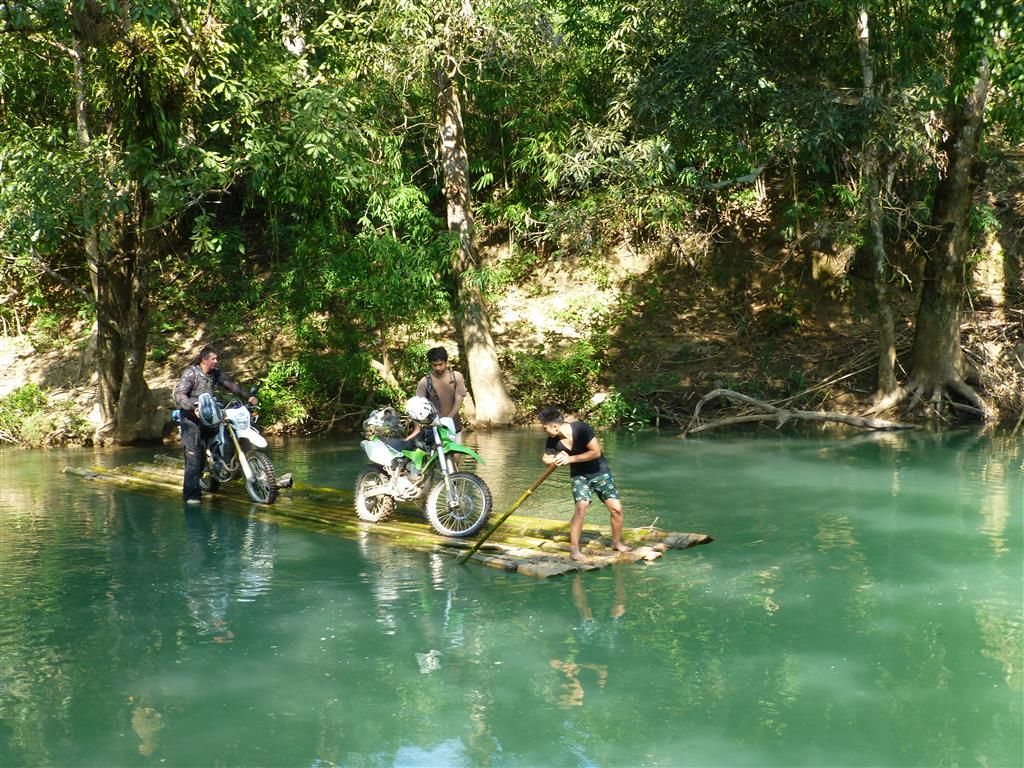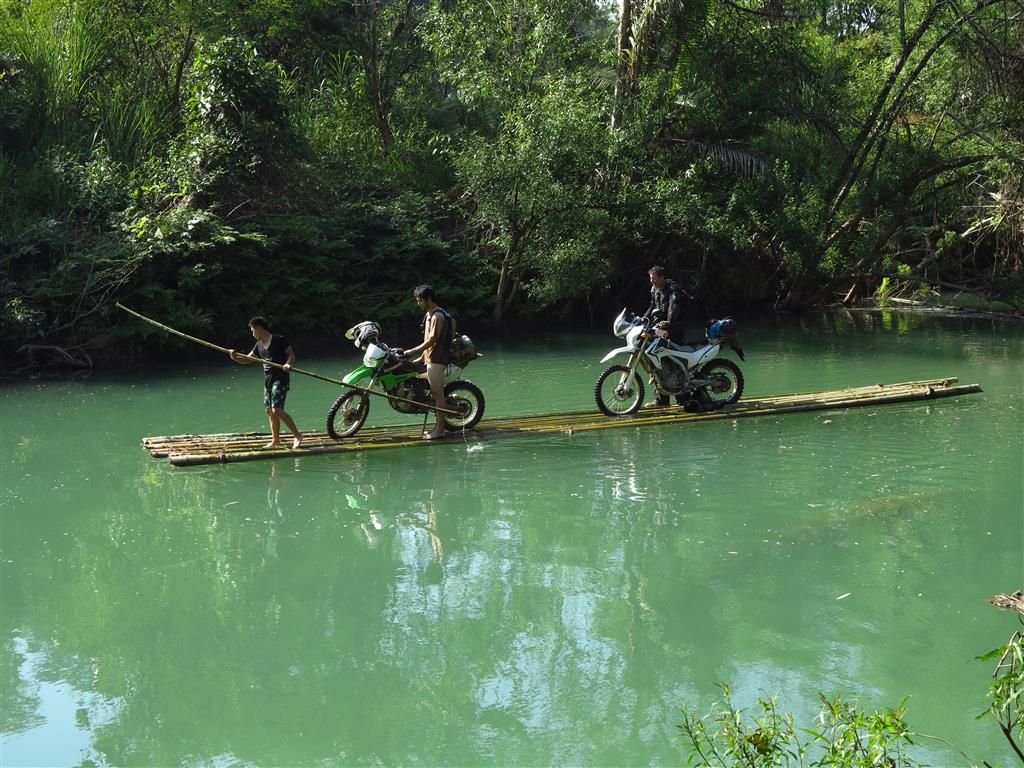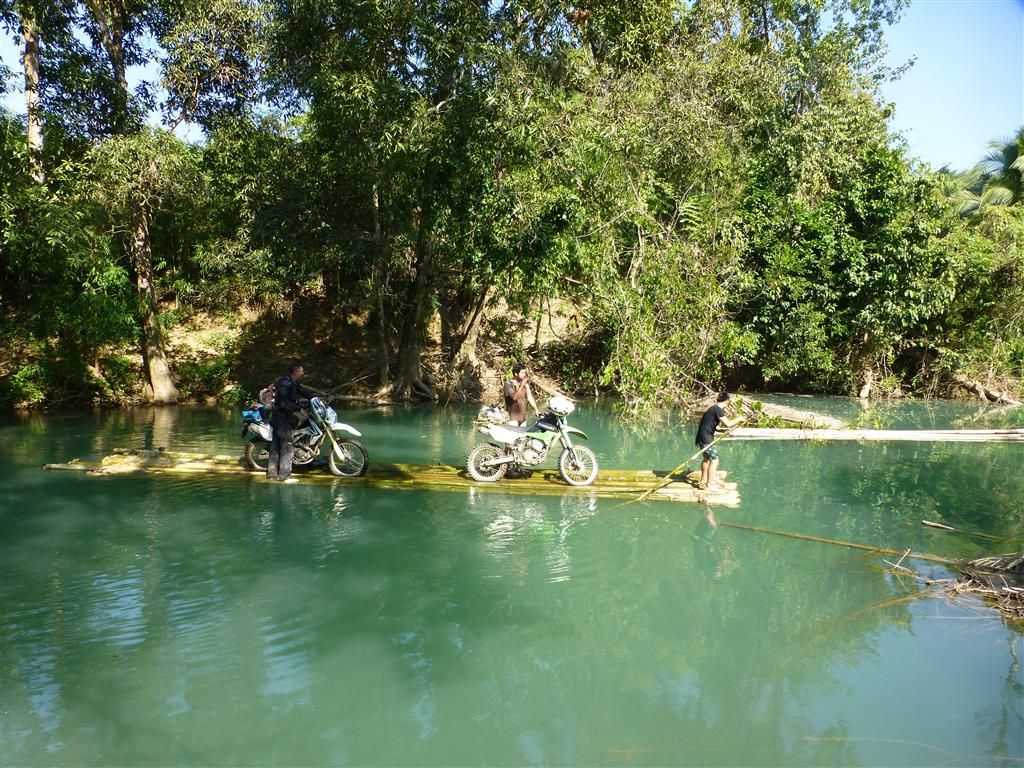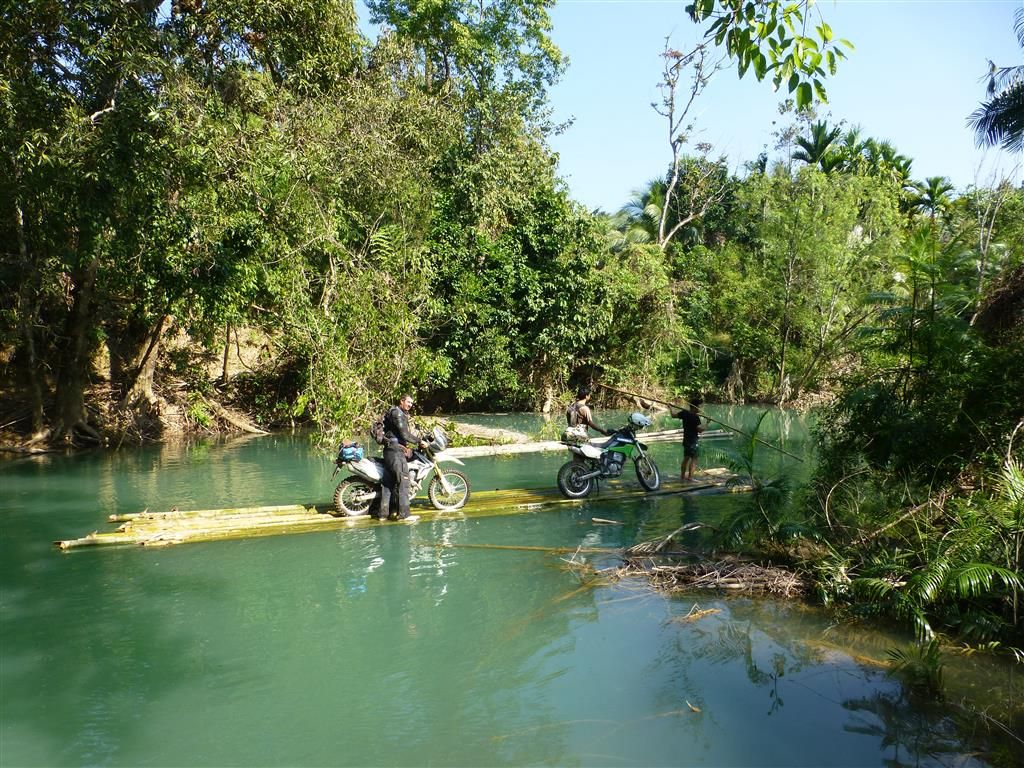 Bobs front wheen goes through the gap in the bamboo.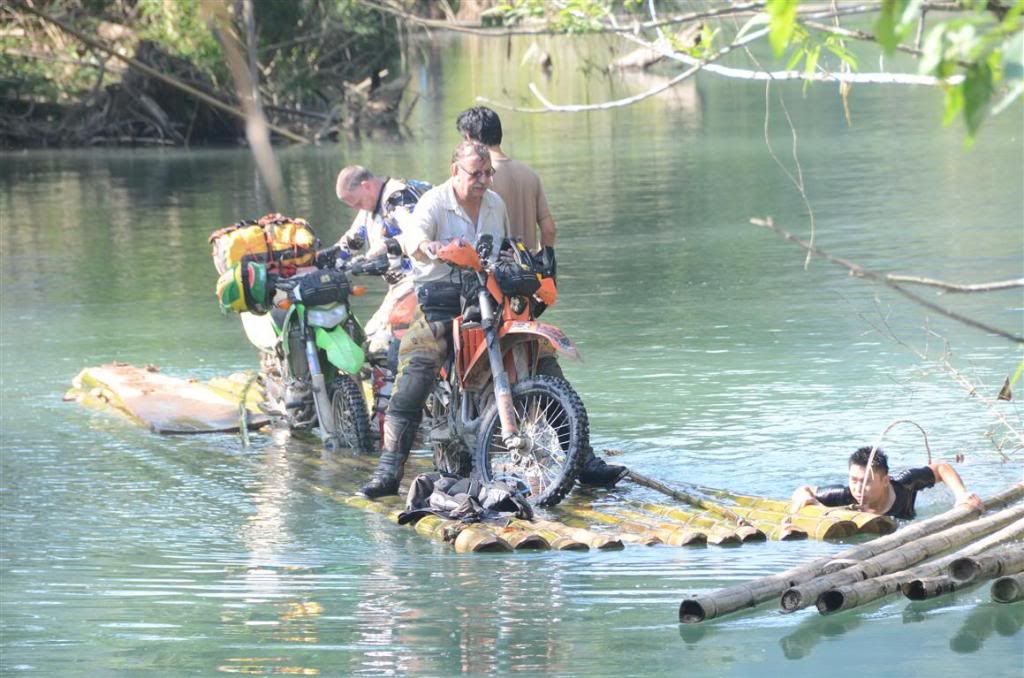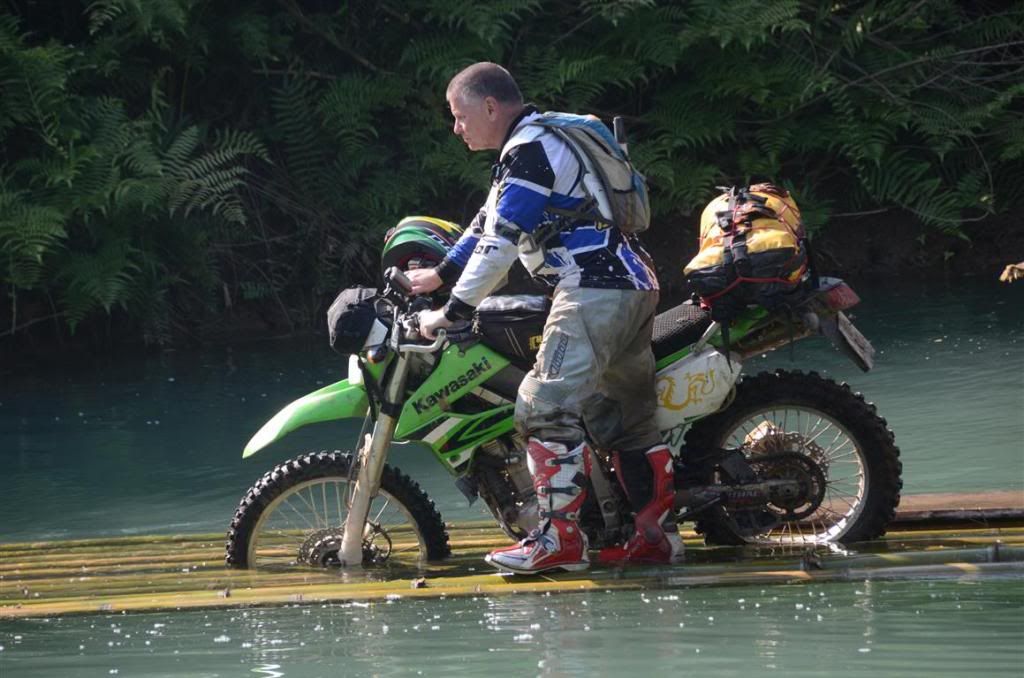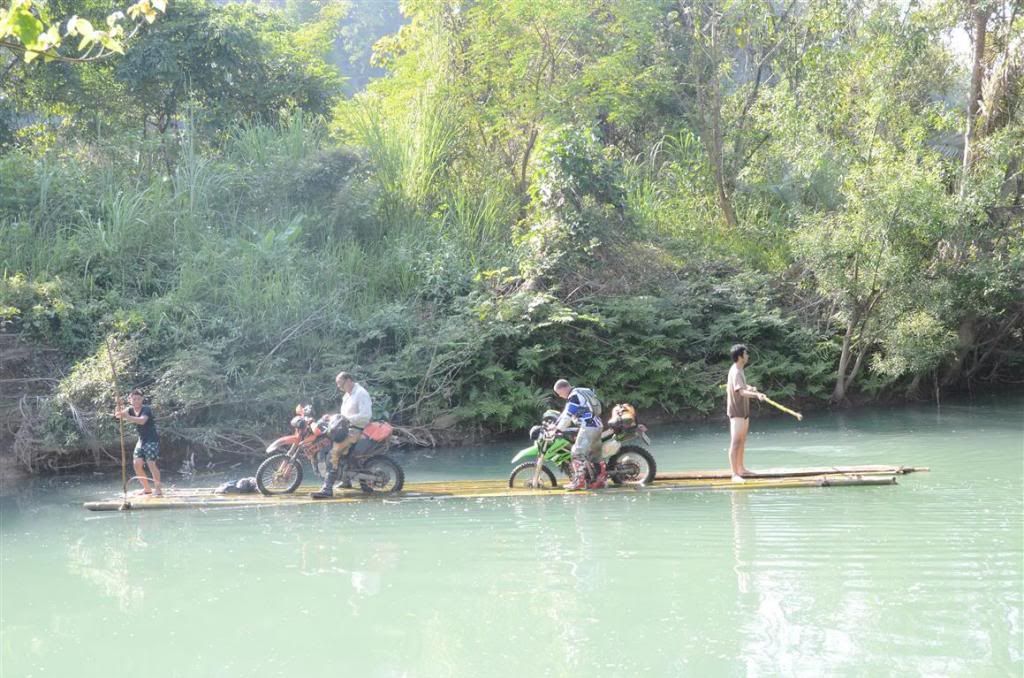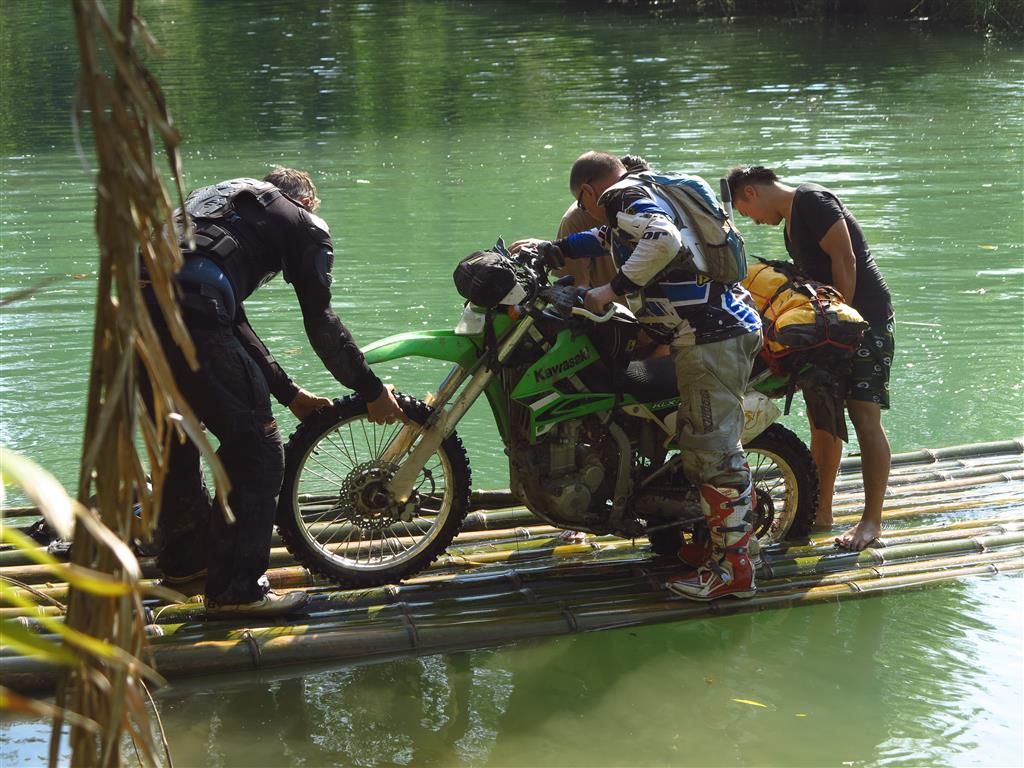 This lady & her friend are going shopping down river.
They're just waiting for us to clear off out of the way.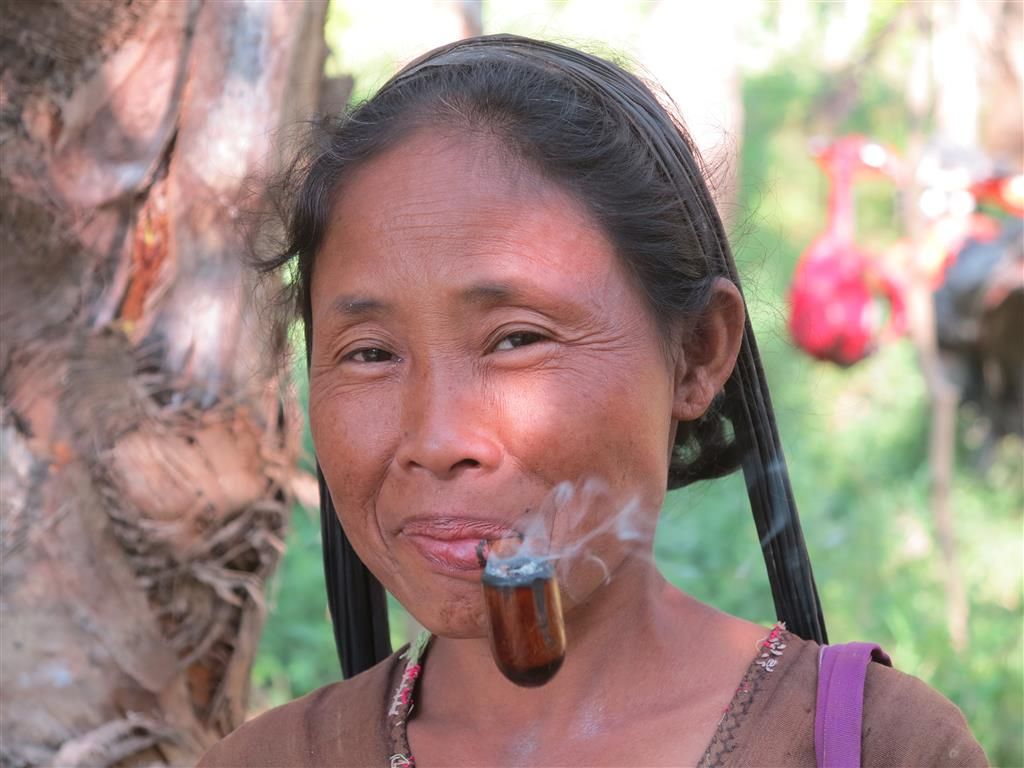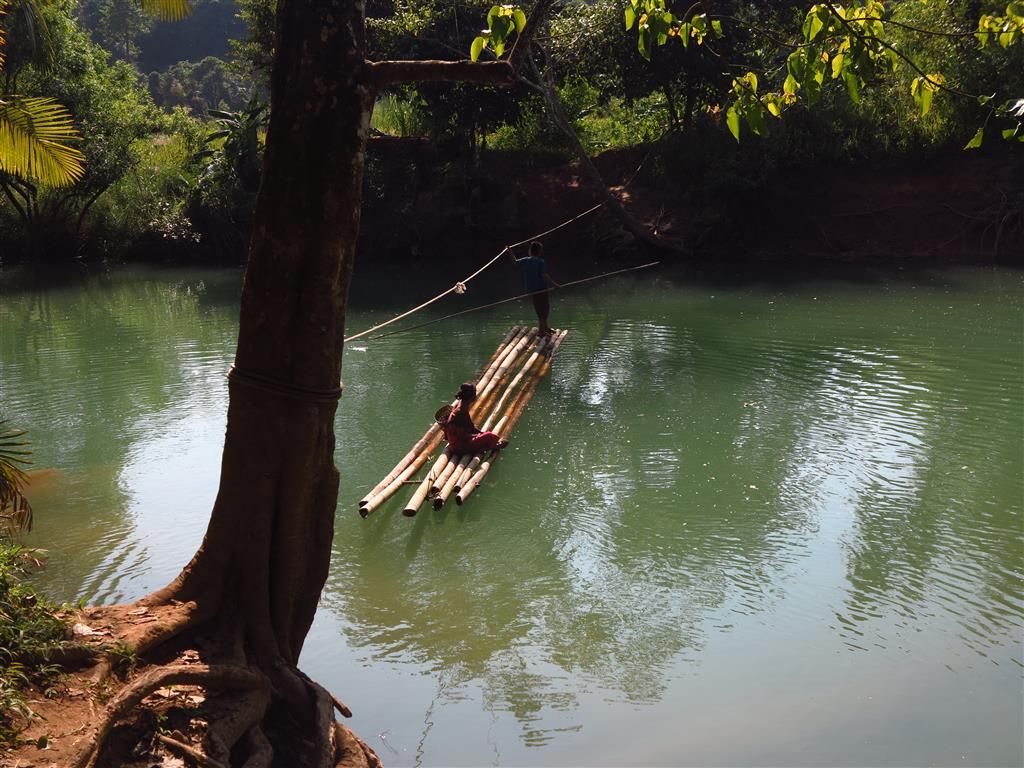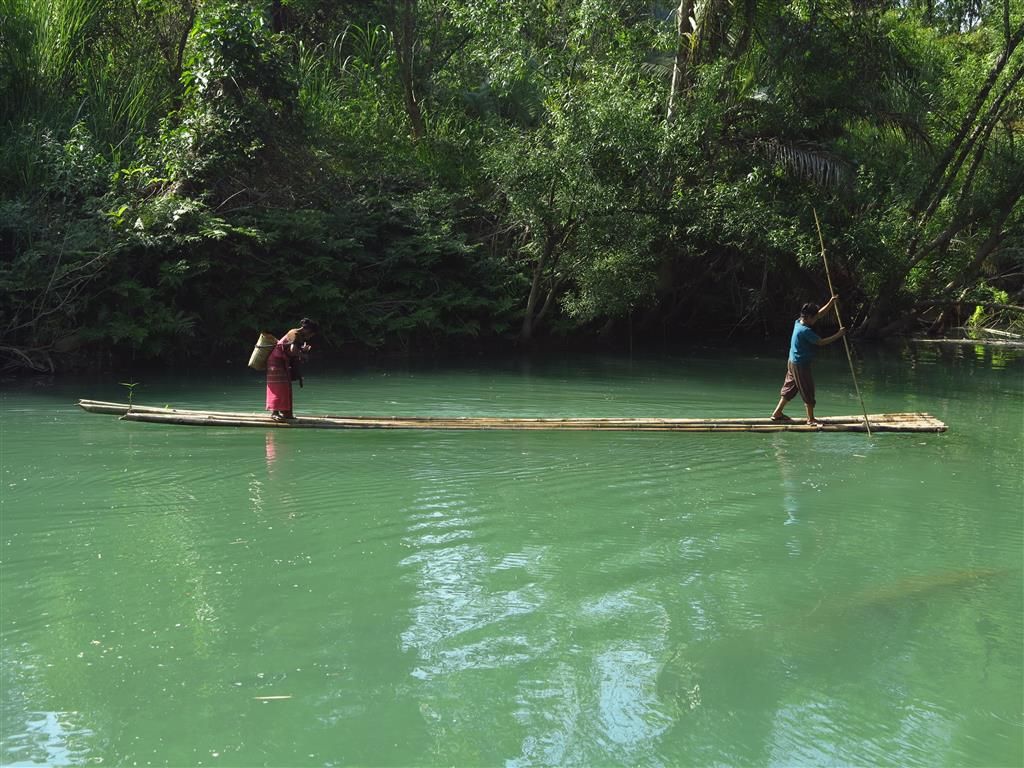 Onto the next nights stop.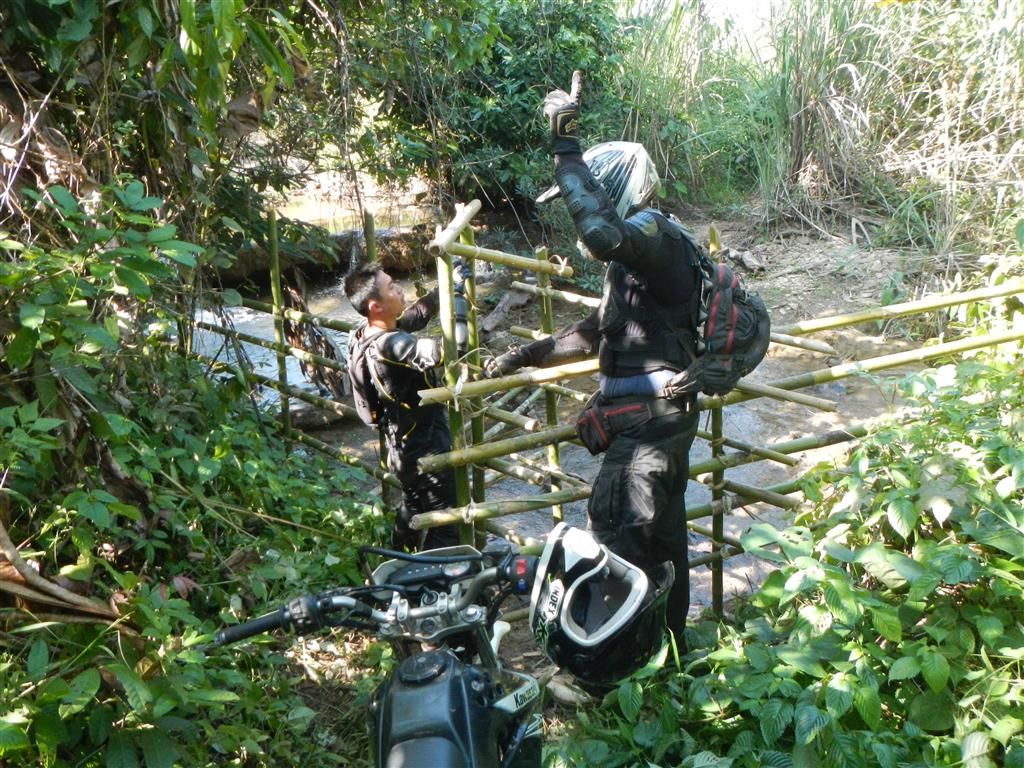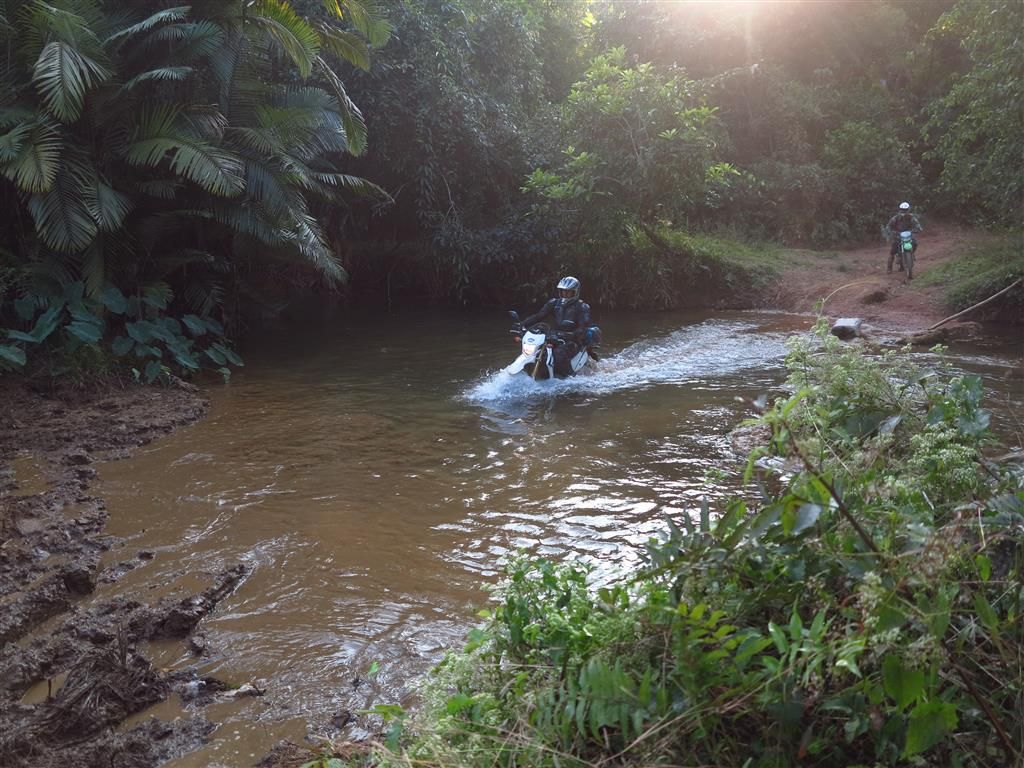 We can't make it to our designated stop, so Jack takes us to a clinic set up in Thailand to treat people from Myanmar. Everything from malaria to childbirth is taken care of here
The local big man
Our room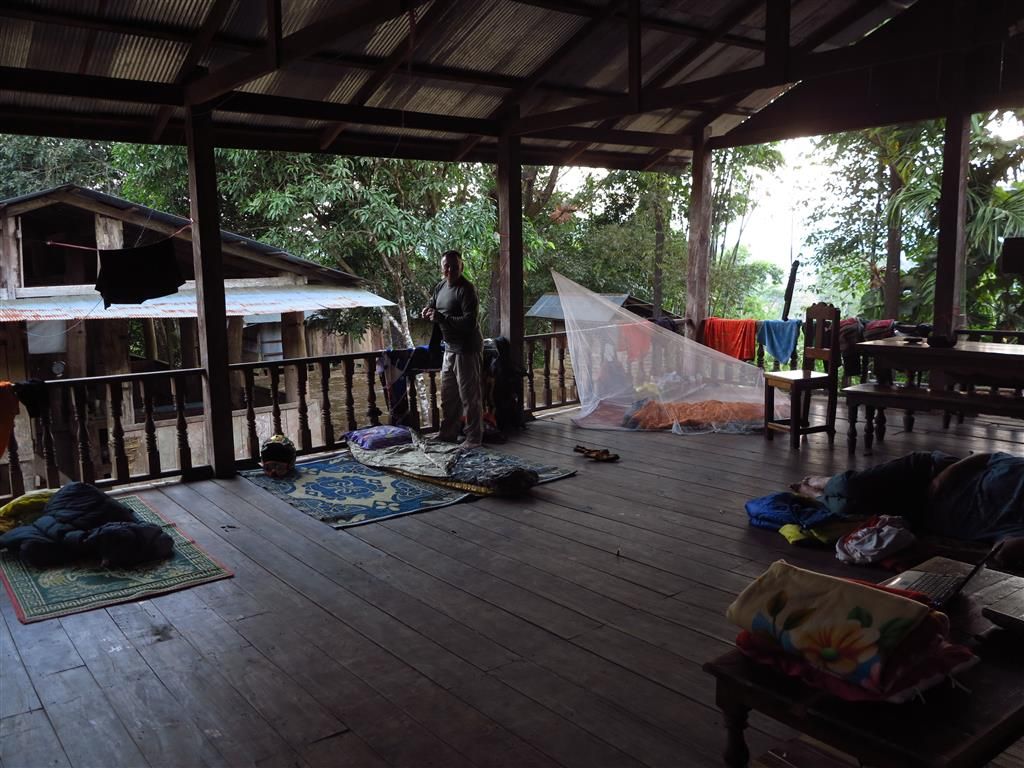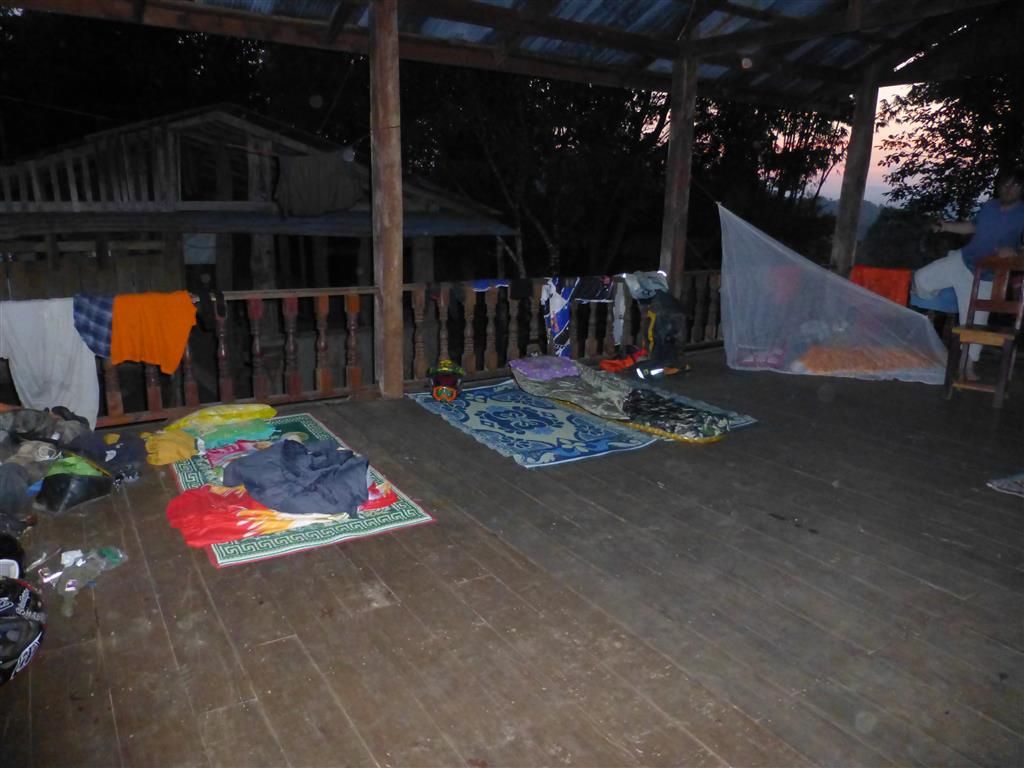 Our shower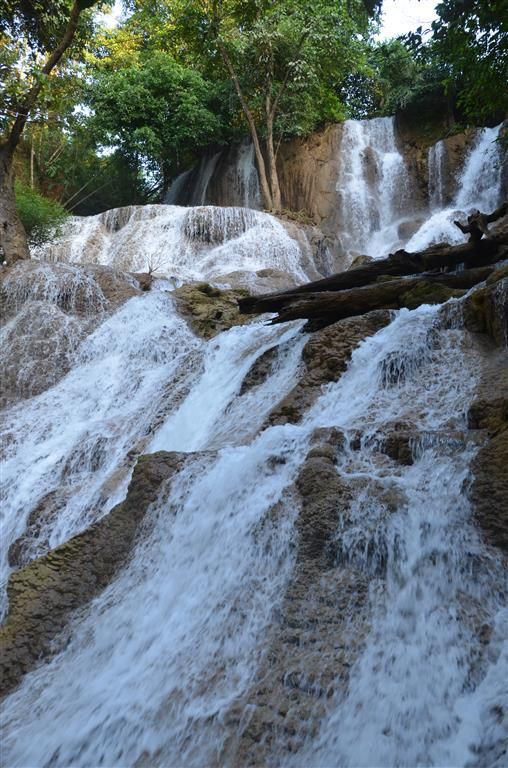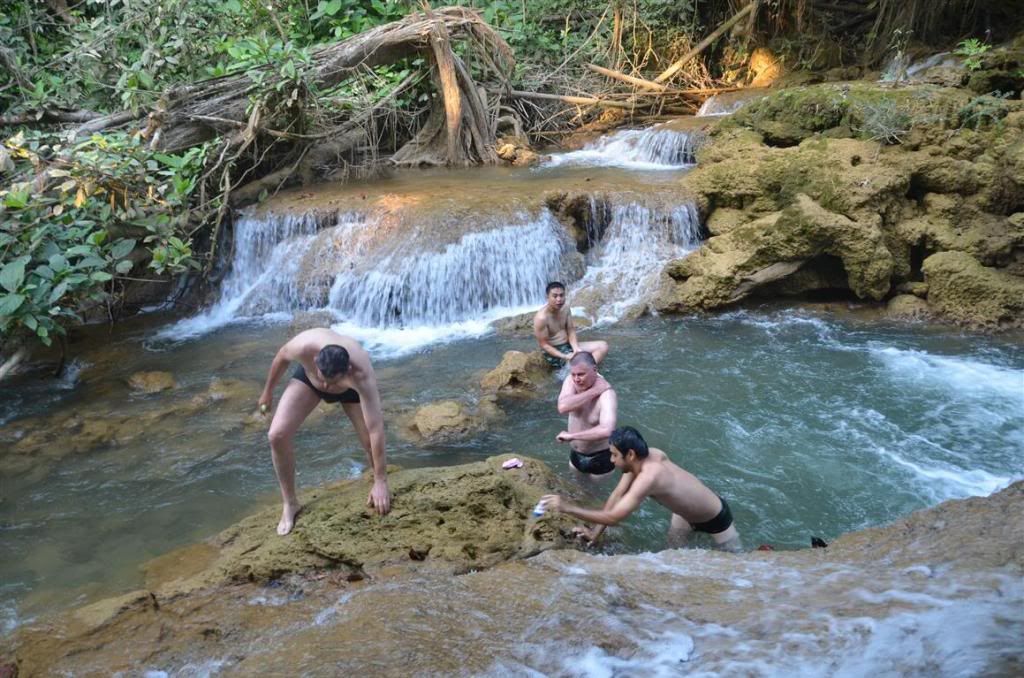 Our dinner, noodle soup in plastic bags from the shop 10 minutes away & some tomato/potato/cabbage dish from the kitchen out back. Some of the best tasting food around.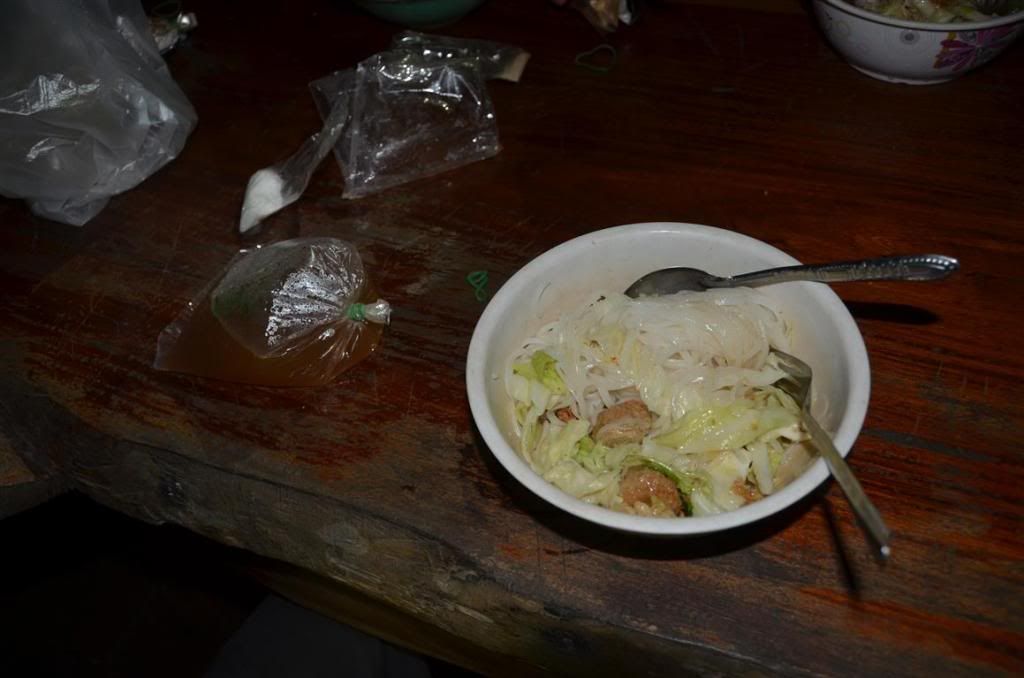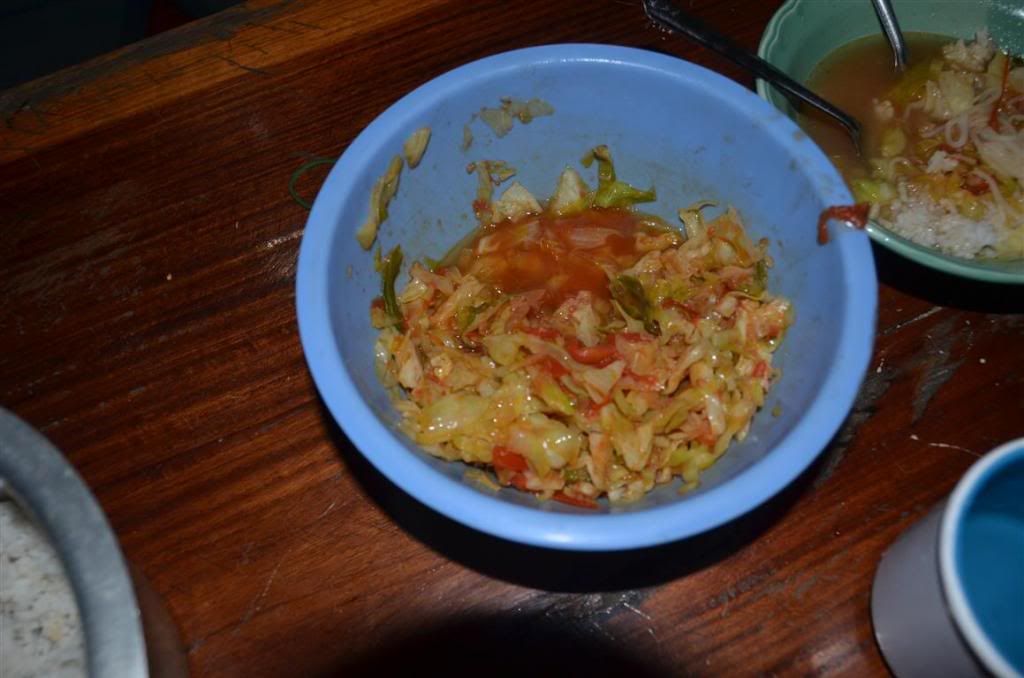 Examination room
Paracetemol & Malaria tablet instrutions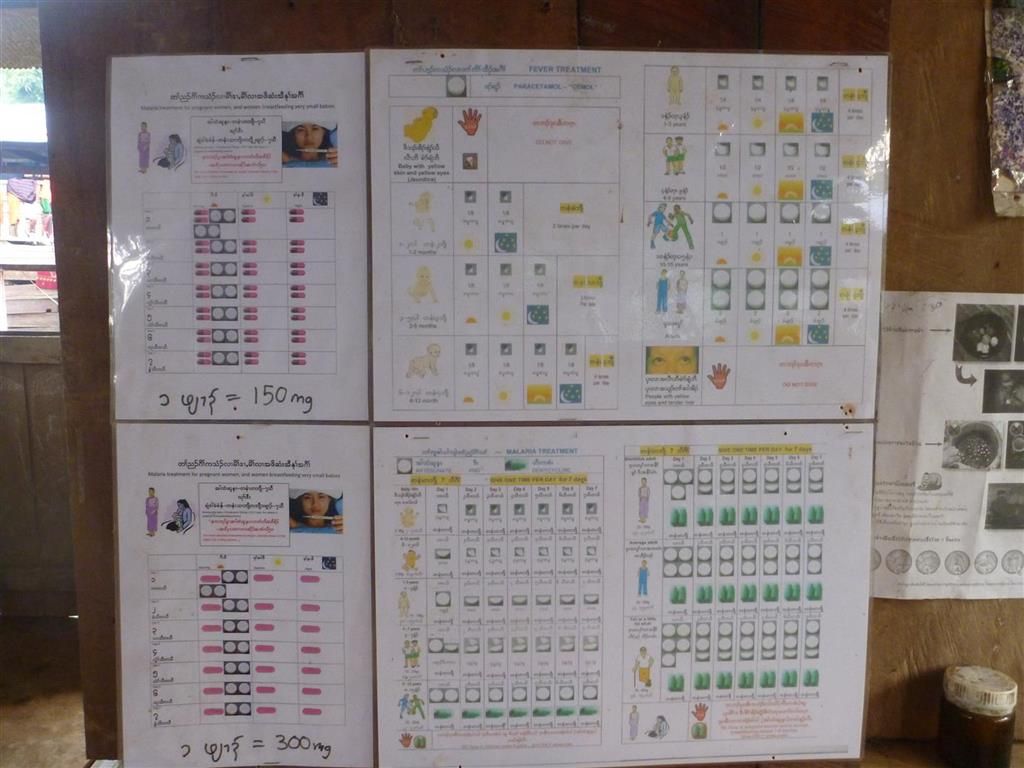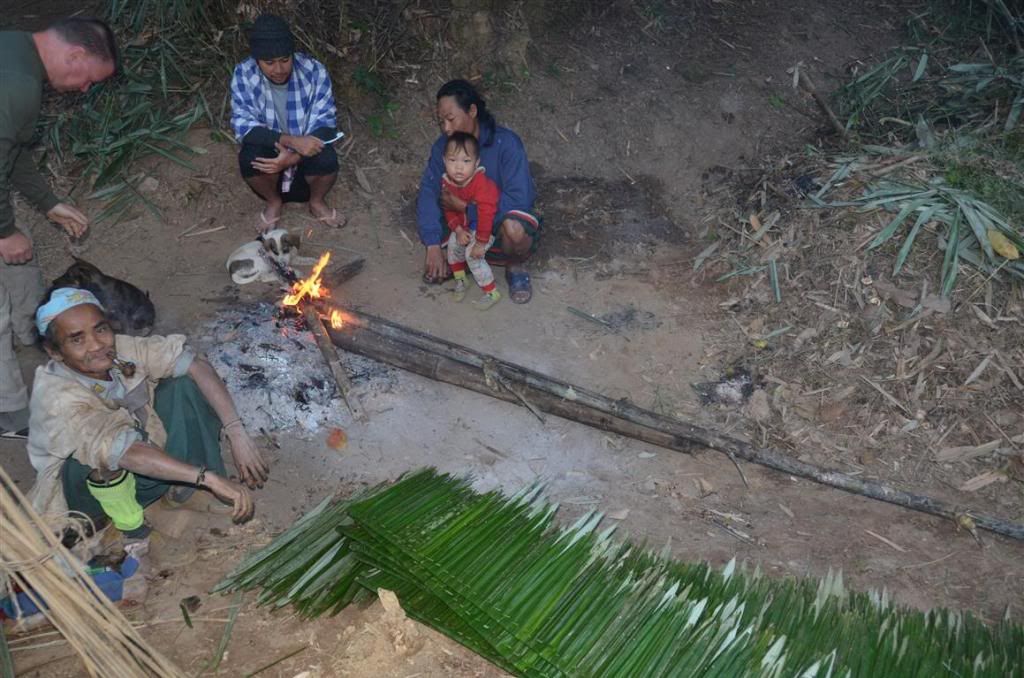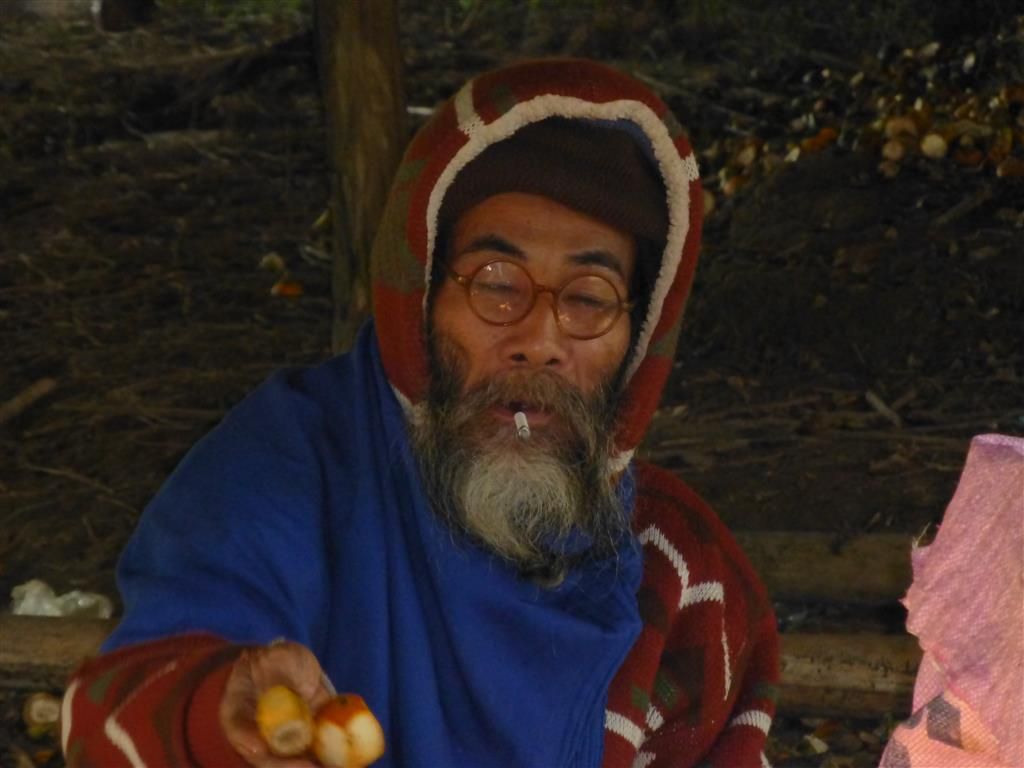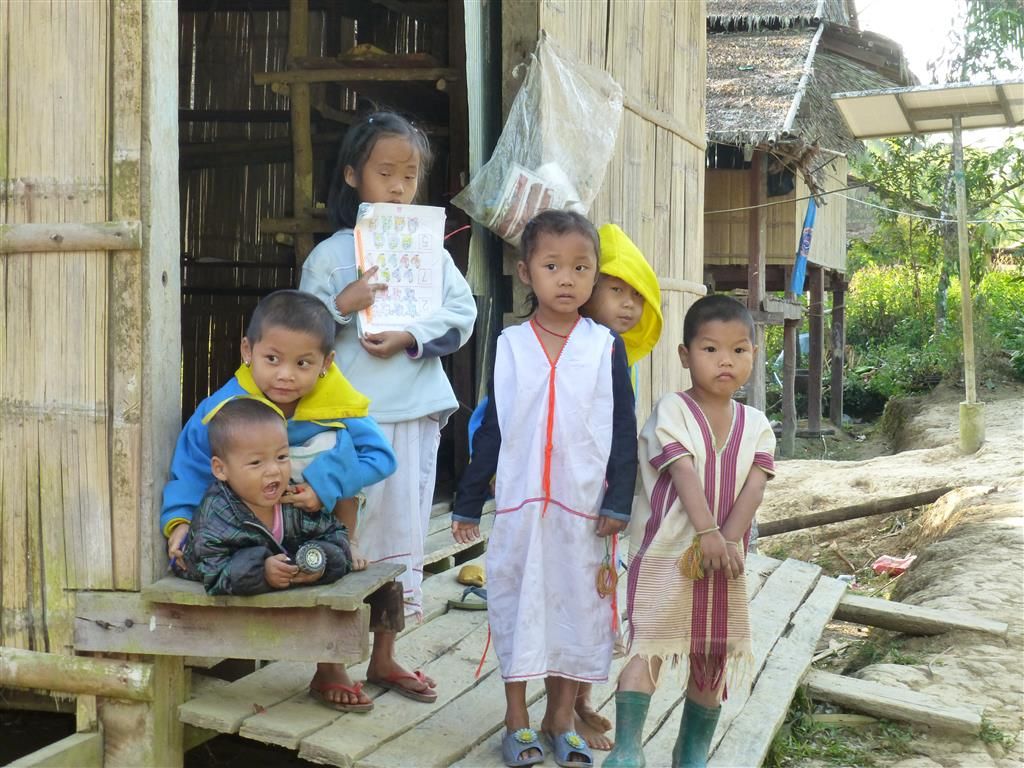 Bob & I filling up, Jack, Nat & Phil are heading back along the track to Sanglaburi, Ian is off to a refugee village so Bob & I are going on to look for some new tracks he's wanting to find.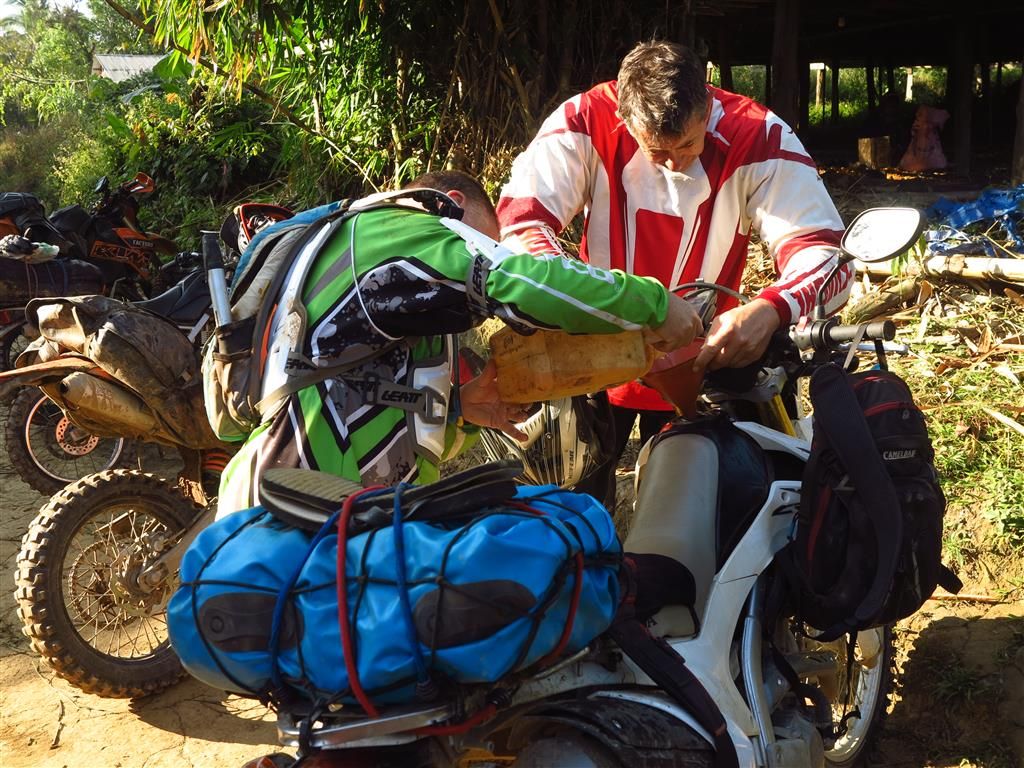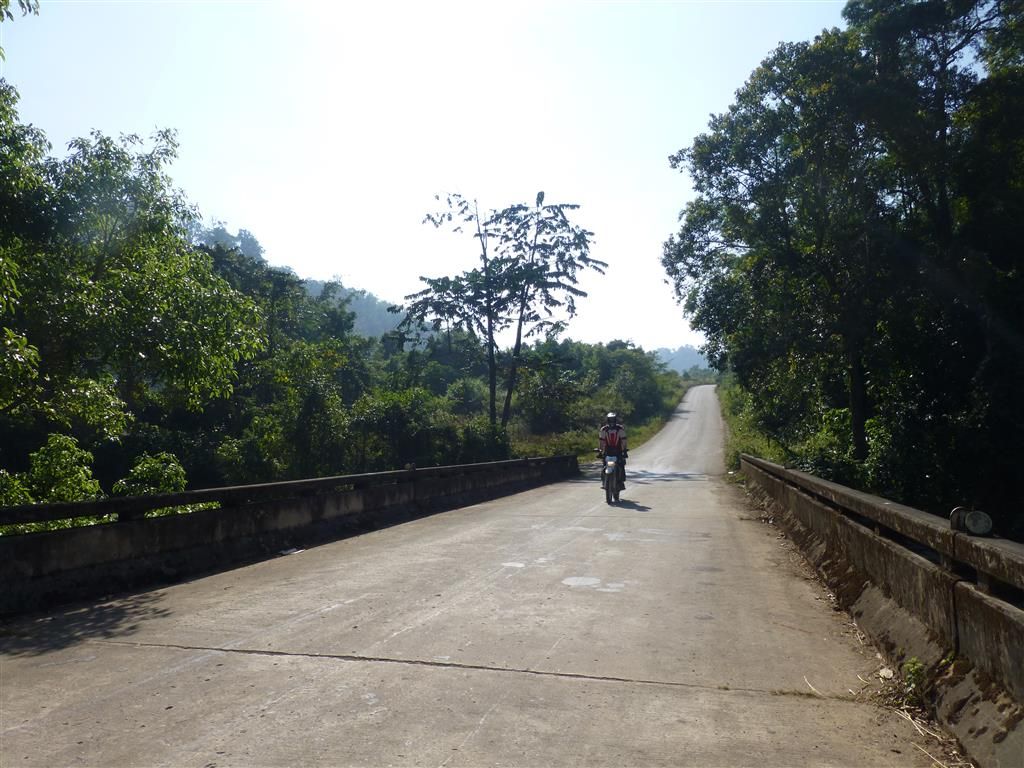 Local army near the refugee camp.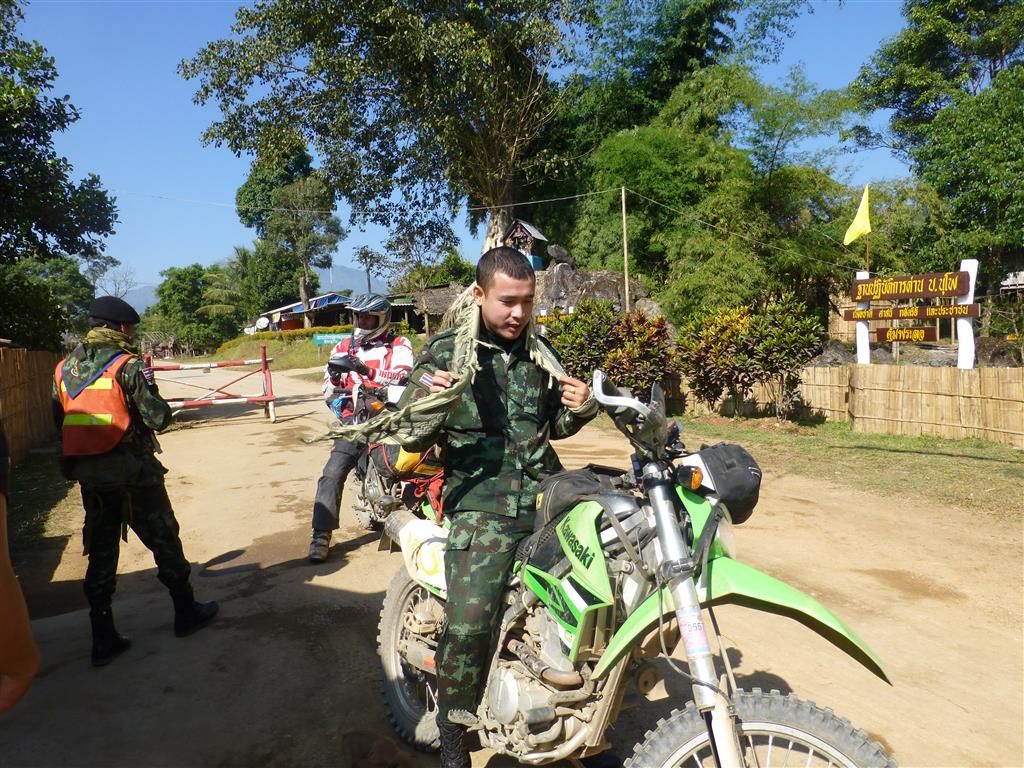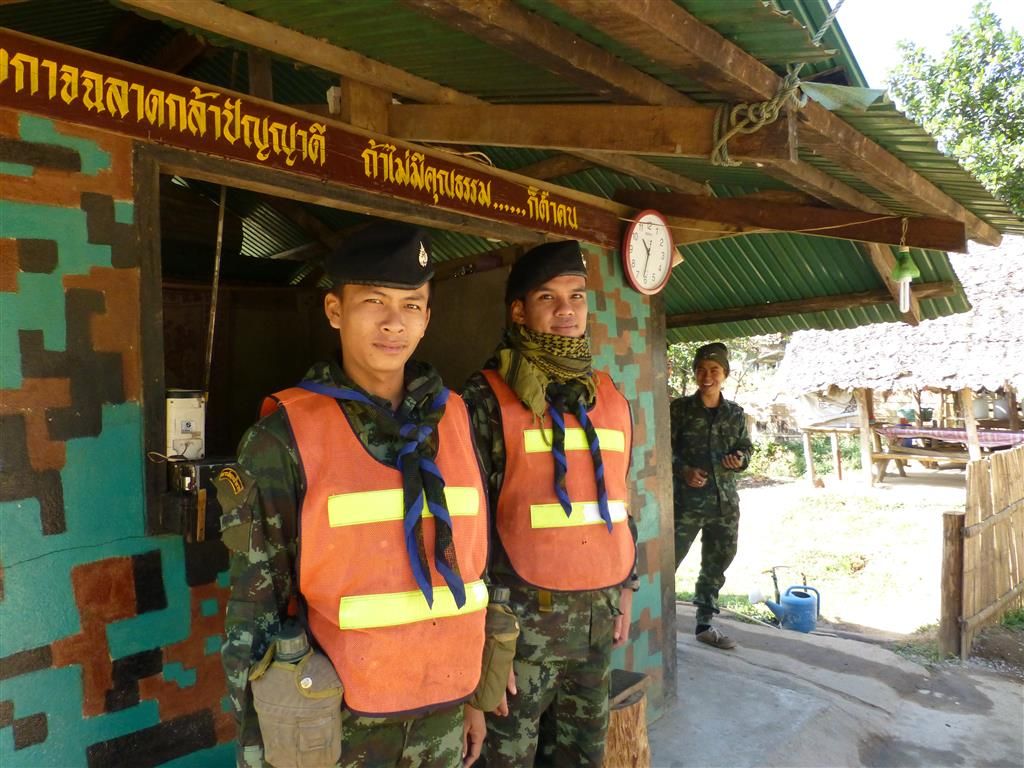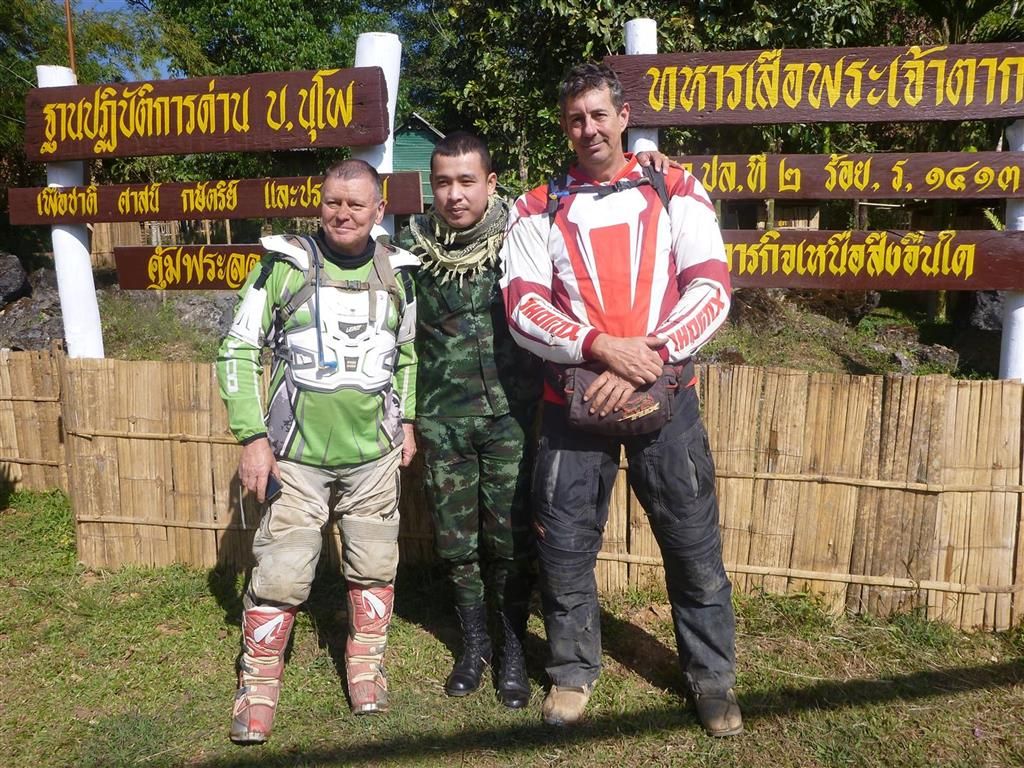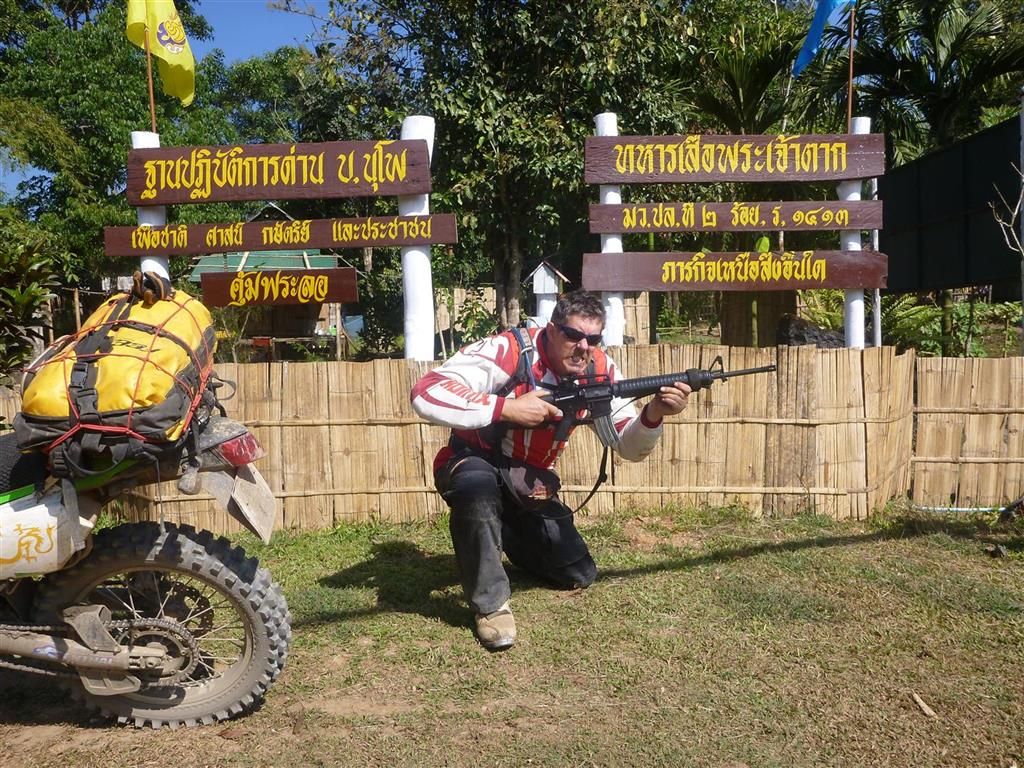 Continue reading to
Part 4
...